Weekends at the Winery
Wine & Food Pairing w/ Chef Lacy
Groups of up to six (6) people welcome
RESERVATIONS CAN BE MADE BY CALLING
(209) 200 - 1959
or
email: paskettreservations@paskettwinery.com
LUNCH MENU
Saturday, August 8th & Sunday August 9th, 2020
12:00 pm - 2:00 pm OR 2:30 to 4:30 pm
2 Fresh Spring Rolls: Vegetable, and Spicy Beef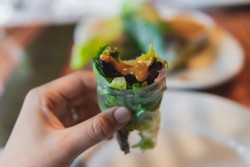 Savory Banh Mi Sandwiches (sweet & savory pork, vegetables on a fresh baguette)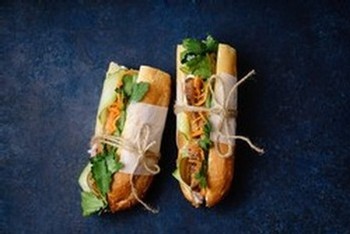 Watermelon Mint Salad
Featured Wine: 2018 Viognier OR 2016 Merveilleux
$30 per person (glass of wine included) / $25 Wine Club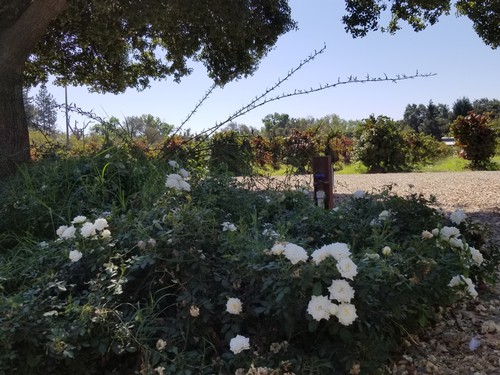 EXTRA PRECAUTIONS DURING COVID-19
CUSTOMERS: Outside seating only, tables spaced more than 6 feet apart, groups of 6 or less. Customers will self park in the back parking lot and go directly to an outside table. Customers are not allowed in the tasting room at this time. If you are in any indoor part of the winery or are away from your table, a mask is required. Please stay 6 feet away from other customers who are not in your group.
TEAM: Winery team will be wearing masks and gloves, will sanitize commonly touched surfaces, will limit food handling to winery chef only, will limit glass handling and pours to unused glasses.
Please stay home if you are feeling sick, have been sick in the past 14 days or have been exposed to someone sick in the past 14 days or traveled outside of the region in the past 21 days.
There is plenty of soap and hand sanitizers for your use.
Please wash your hands often for at least 20 seconds.