Our Team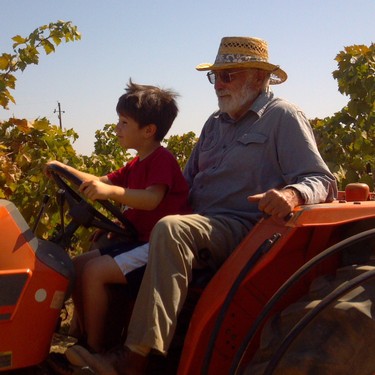 We are a small, but fierce team. We've been in Lodi for 50 years . . . proud of our past and excited about the future.

Lorraine Paskett
The winery is owned and managed by Lorraine Paskett, who was raised in Lodi on the Cabernet Sauvignon vineyard that is the centerpiece of the winery. Lorraine's dad, Herb Paskett, provides strategic advice for farming, winemaking and varietal selection. He has been farming their Cabernet Sauvignon vineyard and other crops for nearly 50 years. Together, they have been growing winegrapes and making wine since she was a toddler. Lodi wine is in her blood and celebrating the region is a honor.

Stacey Caton
Our tasting room manager spent the beginning of her career as a 7th grade English teacher in the Midwest before finding her passion for wine in 1999. After moving to California in 2008, Stacey decided to change her direction and has been sharing her love of Lodi wines with everyone she meets ever since.
Mark Mayer
Last, but certainly not least, is our vineyard manager Mark Mayer who comes from generations of Lodi farmers. His father tended our vineyards and now he and his sons carefully tend Paskett Family vineyards. They still hand pick our fruit each year and watch over our grapes like they are his children (and put up with Lorraine's unreasonable farming requests).