Winemaking: A Family Tradition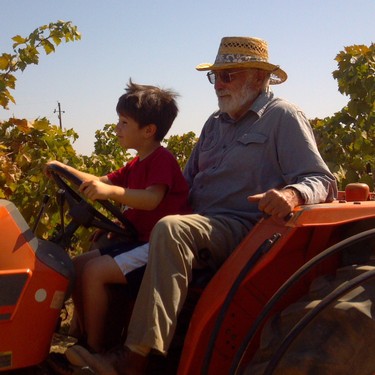 We've been in Lodi for more than 50 years farming & making exceptional wines.
Authentic Approach | Local Wine

Lorraine Paskett
The winery was founded and is owned by Lorraine Paskett, who was raised in Lodi on the Cabernet Sauvignon vineyard that is the centerpiece her wine program. Lorraine's dad, Herb Paskett, provides strategic advice for farming, winemaking and varietal selection. He has been farming their vineyards and other crops for more than 50 years.
Lodi viticulture runs through our veins. Celebrating the region is a honor. Our family has seen a lot of changes over the years in Lodi. The wines and vineyards are increasingly more refined and complex. With an abundance of rich alluvial soils and an ideal climate for winegrapes, there are many opportunities to grow unusual varietals and produce exceptional wines in our AVA. As times change, with different weather patterns and more sustainable farming options, Paskett Family Vineyards & Winery, embraces the future and all that Lodi has to offer.