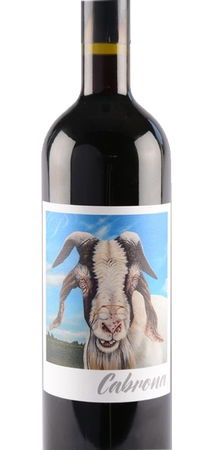 2014 CABRONA Proprietor's Blend Red Wine
Medal Winner and recognized as one the premium blends in 2017. This is a full-bodied, rich, velvety and bright red blend. Our Paskett Vineyard estate Cabernet Sauvignon serves as its base with other Proprietor's choices of red wines from our neighbor's vineyard. It has rich berry notes with a strong mid and end palate. It can be enjoyed now or held for years to come. It comes on smooth and packs a punch at the end. This is one of the owner's favorite wines, thus it earned the "Cabrona" label. Watch for the next release of "Cabrona" label, which will also be a Bordeaux based blend.
Product Reviews
Suzie
(Apr 15, 2018 at 2:11 PM)
This is a rich, full bodied,yet smooth wine. It's delicious and a pleasure to drink. We would highly recommend it to anyone who likes a good red wine.
JEN
(Dec 19, 2018 at 9:14 AM)
Absolutely LOVE this wine. Definite "must have" in anyone's cellar. I am down to my last bottle, so it looks like I have some ordering to do! Thank you, Paskett, for making such beautiful wines!